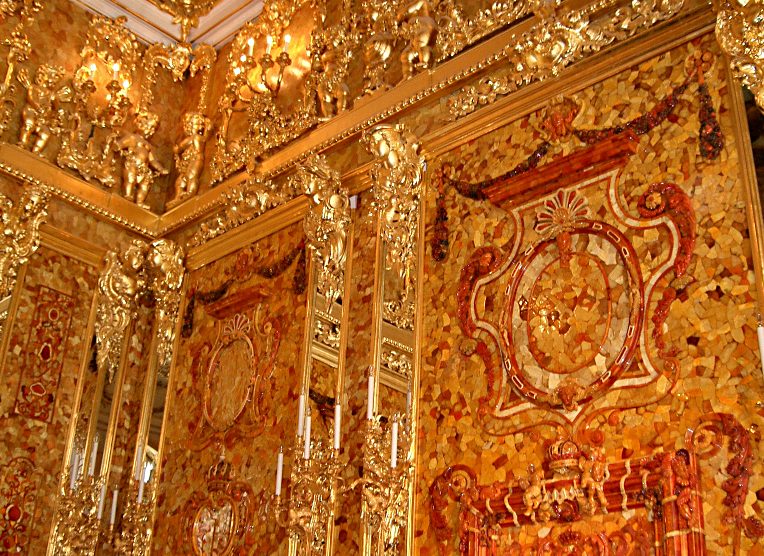 Visitng the Catherine Palace, you'll also see the famous Amber Room. There are hardly words, to describe the stunning beauty of this incredible work of art. The most elaborate designs, made from different kinds of amber, reflect the light in all possible hues and give the room a golden glow.

The original Amber Room was ordered by Prussian king Friedrich I for his Palace at Charlottenburg. It was designed by German baroque sculptor Andreas Schlüter and constructed by the Danish amber craftsman Gottfried Wolfram.

In 1716 his son, Friedrich Wilhelm I, gave it to Tsar Peter the Great of Russia, for an alliance against Sweden and some tall soldiers for his army.