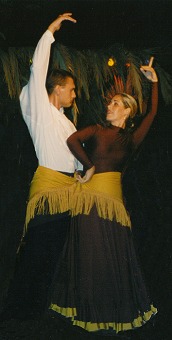 Flamenco
wistfulness - love - passion
You truly haven't been to Andalucia, if you missed this fascinating dance
Sierra Nevada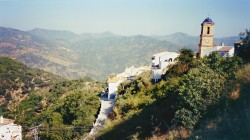 It is a land of great traditions, where you will experience the magic of Flamenco and bullfighting in their most authentic style, and myths like Don Juan and Carmen were born here. It is also a land with an

exceptional history:
Perhaps the most unique feature of this enchanting region are the remnants of its Moorish past. The term Moors refers to populations of Muslim Berbers, Black African and Arab descents from Northern Africa, who invaded Spain via the Strait of Gibraltar. In an 8 years' campaign they conquerred big parts of the Iberian Peninsula and ruled them for nearly 800 years (711 AD - 1492).
Under the name "Al-Andalus" the conquered land became initially a province of the caliphate of Damascus and with this part of the Muslim world. From 750 - 929 Al-Andalus was the Emirate and after that (up to 1031) the Caliphate of Cordoba! Consequently the land adapted to a new religion, language and culture, which shaped it differently from the rest of Europe.

Its heydays experienced Al-Andalus under the Umayyaden-Dynasty (756 - 1031). Many historic monuments, in particular at Seville, Cordoba and Granada bear witness of the Moorish past and still today the Arab style has an influence on the architecture in this region.